Dormac has been involved with the Power Station refurbishment and reconditioning in Chicamba and Mavuzi based in Mozambique. The following were reconditioned and refurbished:
Head Cover – Ø3420mm outside diameter x 400mm high.
Regulating Ring and Mechanism
Bearing Covers
Gland Pipes
Guide vane and link arms
Turbine Shafts
The reconditioning involved machining to international standards and processes.
Certified welding complete with required procedures was a priority. Ultrasonic and Magnetic particle testing was used and fitting was done with the use of liquid nitrogen. Stringent quality assurance with the relevant hold points was confirmed.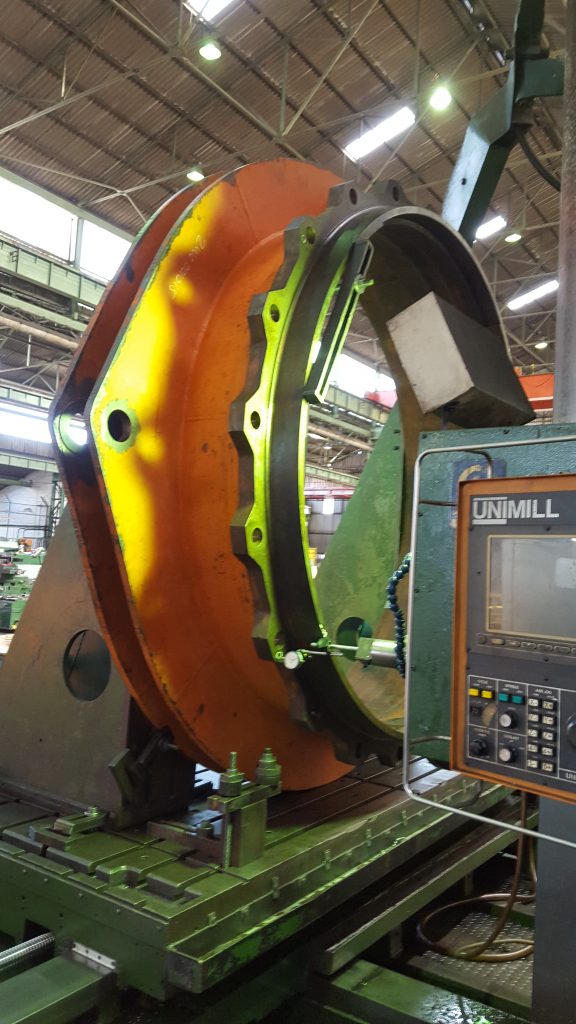 If you'd like to find out more about the projects that we have been a part of or the services we offer, get in touch with us today!